4
3
Yesterday morning,
Changsha metro line 4 opens to the public.
There are 3 subway lines in changsha now.
Let the reporter take us to know more about
Changsha metro line 4.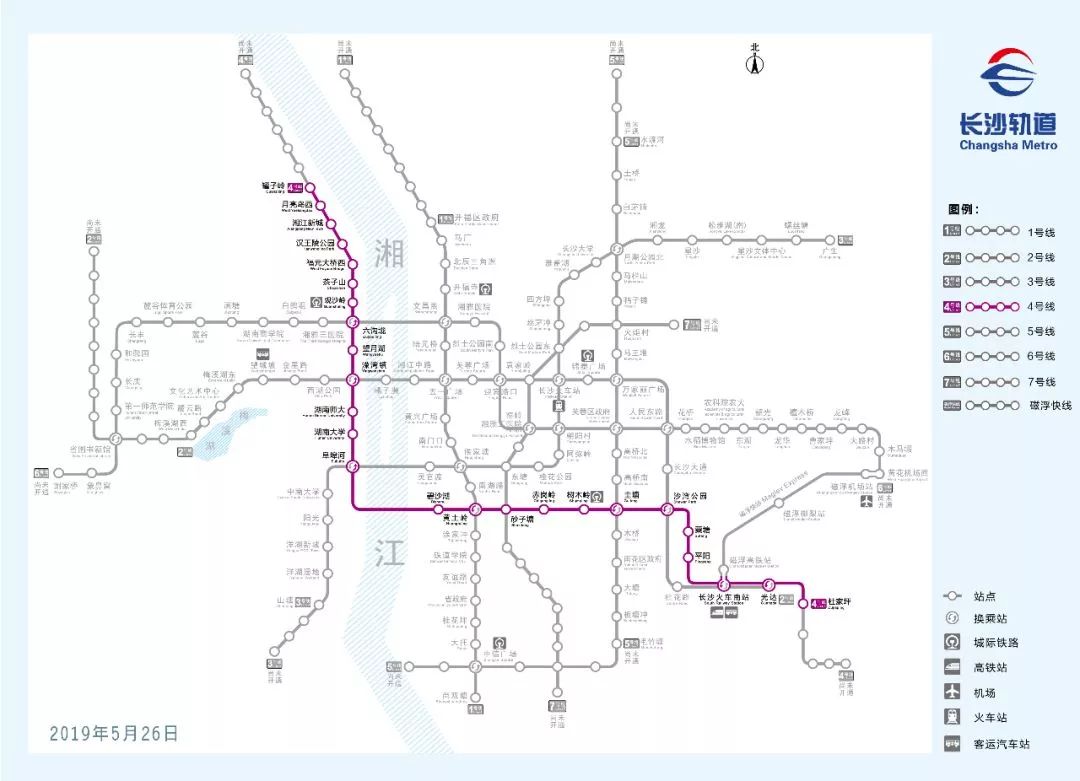 52611284253
At 11:28 on May 26, 25 stations of the first phase of Changsha metro line 4 opened to all passengers.
Changsha ushered in a new era with the opening of three subway lines.
4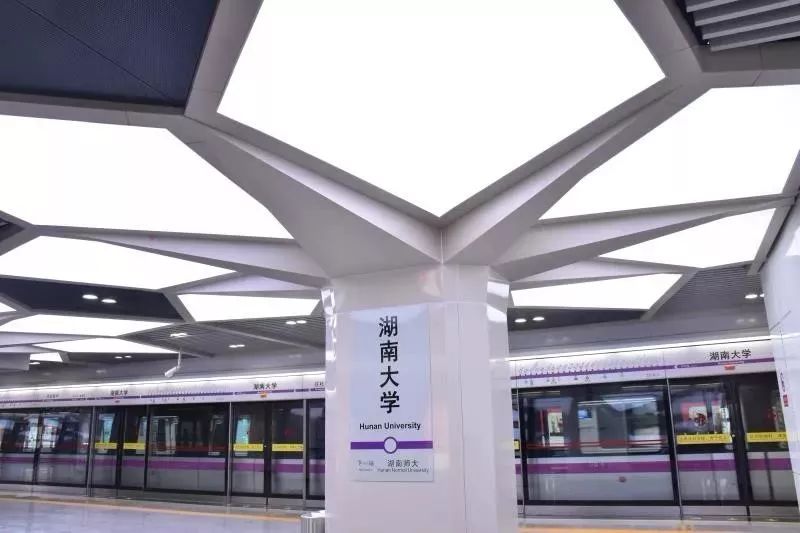 4
About Changsha metro line 4
What about the opening hours?
Which stations are available for transfer?
Are the tickets expensive?
Let's find out together.

433.525
How long is the entire route? What stations does the line connects?
The first phase of line 4 is 33.5 kilometers long, with 25 stations.
From west to east, the underground train stations including
Guanziling,

West Yueliangdao,
XiangJiang New Town,
Hanwangling Park,
West FuYuan Bridge,
Chazishan,
Guanshaling,
Liugoulong,
Wangyuehu,
Rongwanzhen,
Hunan Normal University,
Hunan University,
Fubuhe,
Bishahu,
Huangtuling,
Shazitang,
Chigangling,
Guitang,
Shawan Park,
Sutang,
Pingyang,
South Railway Station,
Guangda,
Dujiaping.

433
Which areas are connected in metro line 4?
The first phase of metro line 4 stretches from Guanziling to Dujiaping Station. It connects Changshas Wangcheng, Yuelu, Tianxin, and Yuhua Districts, and Changsha County.
It also connects three scenic spots such as Hanwangling Park, Yuelu Mountain and Yueliangddao, and three universities.
It passes through Binjiang New Town, Rongwanzhen Commercial Center, Nanhu New Town and High-speed Railway New Town, Huanglang Deputy Center and other important urban functional centers and central hub areas.
4131872143356
How many transfer stations are there in metro line 4? What are they?
The first phase of line 4 has 13 transfer stations. The specific transfer stations are shown on the pictures below.

Translated by Tian Mengyao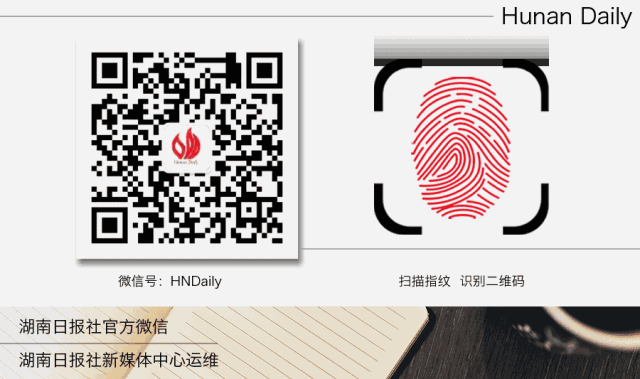 \n
Subscribe by Email
Follow Updates Articles from This Blog via Email