++
Childrens day is coming!!
What are the good places
for parents and children
to have fun together in Hunan?
Come with me!
The theme of Children's Day:
Embracing nature and healthy pedestrianism
Changsha Eco-Zoo that located in the south of the city, has been very popular among children. In the coming of June 1st, the zoo also plans to hold colorful activities on the theme of "Embracing nature and healthy pedestrianism". The zoo invites parents and children to enjoy the nature by join the event.
On the day of the event, parents and children will closely observe the animals, and know the nutritional meals of the animals, also visit the training scenes of giant pandas. The most important part of parent-child activities is animal asana yoga. Among various yoga poses, there are many imitations of animals, such as crocodile, lion roar, cat and so on. When you entering the zoo, you can get to know the origin of these yoga poses by observing the animal's gestures and movements at close.
The theme of Childrens Day : Screaming !
66
The Window of the World is a popular playground for children in Changsha. This year, they set the Childrens Day event for the whole month of June. Throughout June, it has special events for children.
12
The theme of Childrens Day is "Screaming" this year, The first feature of the event is the screaming fountain. What's the screaming fountain? Actually, it's a sound-controlled fountain. The louder you shout, the higher the fountain goes.
Fangte Fantasy Kingdom
of Zhuzhou
201961 1300
World's First Bear Symphony Concert: 13:00 on June 1, 2019
1000
1003 21 12502 11
Music is the best medium for communicating. On June 1 children's day, the world's first Bonnie Bears symphony concert will be held at Fangte Fantasy Kingdom, they invited 1000 families who love Bonnie Bears come to the scene . And they hope the beautiful melody can build a bridge between parents and children.
04
Guangming Butterfly Valley
525-69
Magic Parent-Child Carnival
Date&Duration: May 25-June 9.
!
Guangming Butterfly Valley is the first theme park of butterfly culture in Changsha, which integrates popular science education, family reunion and butterfly craft. On this Childrens day, Guangming Butterfly Valley has prepared a lot of events with butterflies. In addition to make children know more about butterflies, there are many chances for the children to get very close with various colorful butterflies.

Children's Day "wave" in the park, children can have fun with pirate boats, merry-go-round and so on in the amusement park during the daytime. There are also a large number of cute pets assembled and waiting for them, such as rabbits, gorillas, tigers, Sika deer, flying bears, grass mud horse... In the evening, there are dazzling fluorescent gourmet party. The chef of Hunan cuisine, Mr. Peng Xiangmin, will absolutely make you addicted in his dishes.
Happy Journey of Ocean Style
get
61622000T50051000
Are you expecting to merge with the deep blue ocean? And have a close contact with sharks, turtles and carnivorous seals? Also get new diving skills with the handsome diving boy? It's a very romantic thing to wander in the blue ocean with your babies.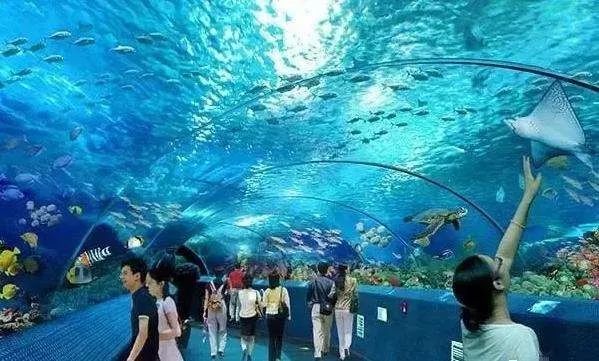 Three Bears Ice and Snow Kingdom
Experience the Ice and Snow Customs of the Northern Country
2019.6.1-6.21.5611.5
The three bear ice and snow kingdoms, which located near Changsha Ecological Zoo. In addition to the thrilling indoor skiing, there is also an ice sculpture hall suitable for teaching and playing. Ice sculpture hall is divided into four major themes, named "Five thousand years of China", "Cartoon image", "Ice game" and "Snow country". It integrates historical allusions and cultural concepts into ice sculpture. There are not only historical statues such as Chang'e Running to the Moon, and Phoenix, but also cartoon characters like Penguins, Bears, Xiyangyang and so on.
Zootopia opens
52828018000
Xun long river, located in Guoyuan town, Changsha county, opened the indoor animal city on May 28, which contains 280 species and 18,000 animals. It is a new animal theme park integrating animal science popularization, exhibition, interaction, performance, entertainment and leisure, and is known as "the largest indoor animal city in China".
Hunan Provincial Library of
Juvenile And Children
VR
61
Balloon, clown party, funny three-dimensional paper model, Chinese stories in pictures -- Feng Jiannan and "Nine Colors Deer" sharing session, creative sand painting, magical VR experience,Hunan Provincial Library of Juvenile And Children prepared all kinds of knowledge packages for your baby on the morning of June 1.
An audio-visual feast full of fun
6115:00 6215:30
Watch a play, know more about history and learn a truth.If you have a quiet little baby, it will be a good choice for you to take your baby see the original children's musical "Dongguo and the Wolf" in Hunan Theater at 15:00 on June 1.
Hunan Theatre has also prepared a fascinating show "Haidixiaozongdui" to develop children's imagination at 15:30 on June 2.

Translated by Tian Mengyao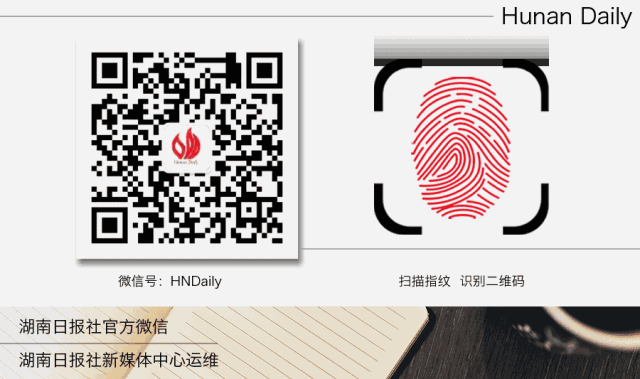 \n
Subscribe by Email
Follow Updates Articles from This Blog via Email