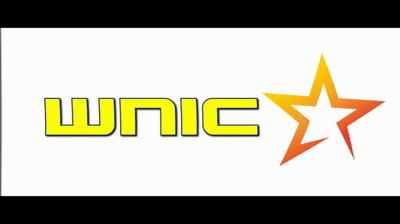 Hunan's hidden rural gems!
(and boy, some are quite stunning)
A recent trending article highlighted some of the stunning, rural beauty that is not so well frequented by tourists. Hire a car, get some friends together and find a home-stay while on the road to finding these precious villages and scenic areas. A great chance for some special Hunan photography and ethnic intake!
Original article by: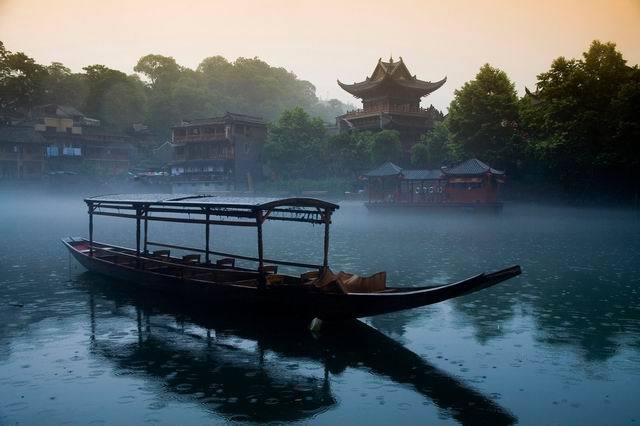 No.1-
No. 1 Xiang Shan Chong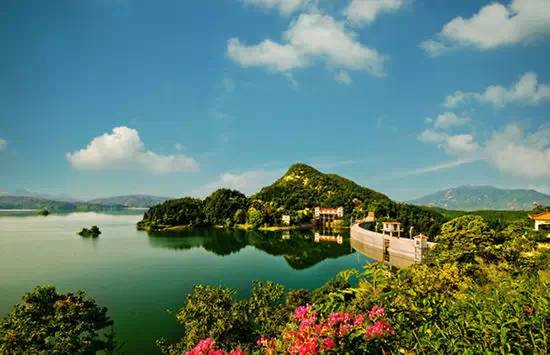 31912.Xiang Shan Chong: 319 National Highway, close to Ningxiang
No.2-
No. 2 DaWei Shan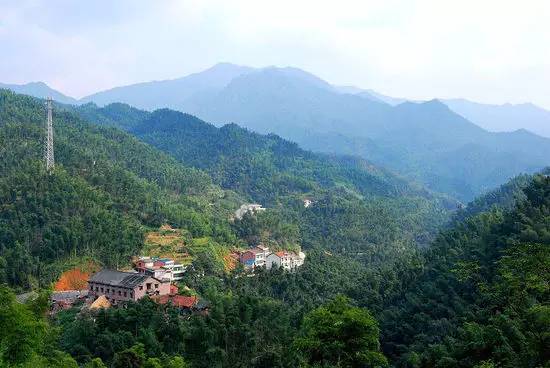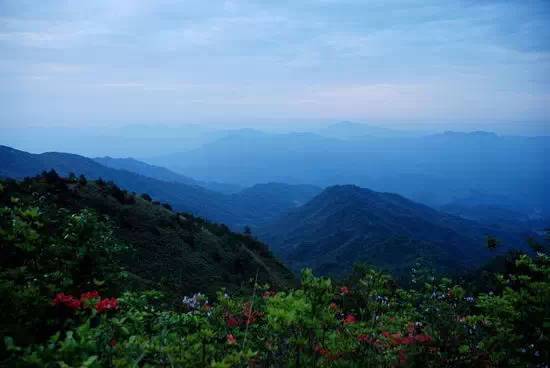 16071607 meters above sea level is Dawei, east of Changsha.
No.3-
No. 3 Xuefeng Mountain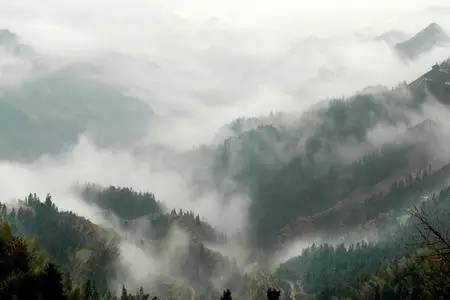 ,70,Xuefeng mountain is located in HongJiang, Hunan province. The Eastern XueFeng Mt peak area is 70 km from Guizhou city.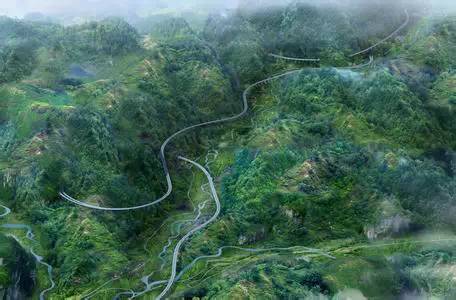 The winding roads in the peaks.
No.4
No. 4 Mysterious lakes of Tuokou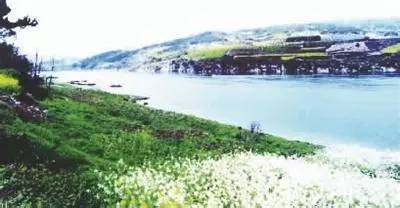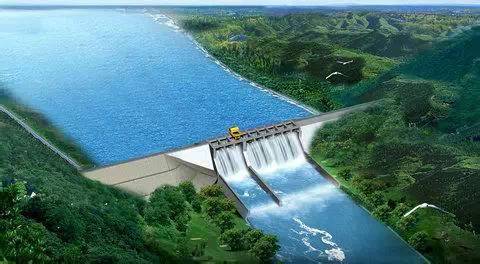 Mystery in the local waterways, floating in the sunshine on the clear water. So refreshing!
No.5-
No. 5 Hang out in QianYang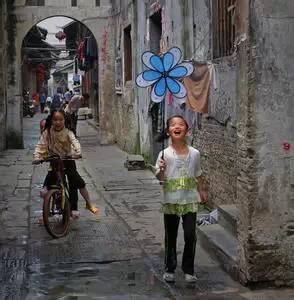 . Kids play in QianYang.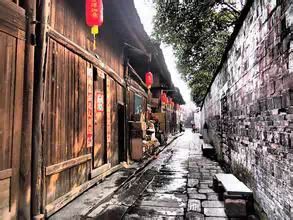 . A peaceful town.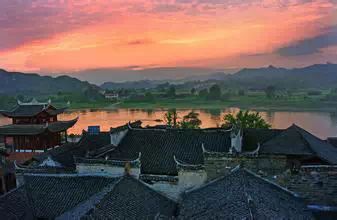 4013Qianyang City: located 40 kilometres south of Huaihua, Foodies, backpackers, young people and explorers must visit.
No.6-
No. 6 Ming Dynasty temple of the Tian village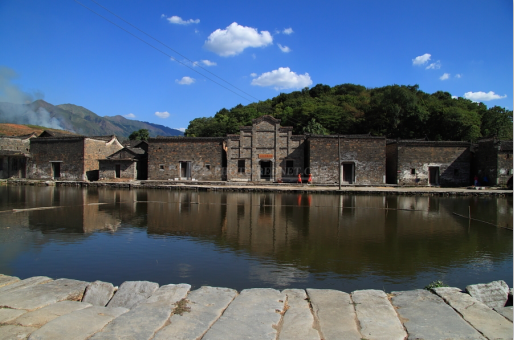 Zhongtiancun and its ancient architectural complex has extremely high historical research value, flanked by ancient military buildings and homes.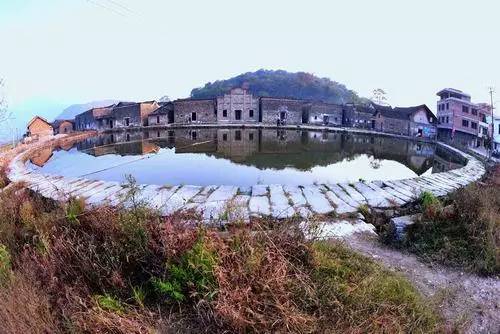 Very few buildings of this significance remain in Hunan now.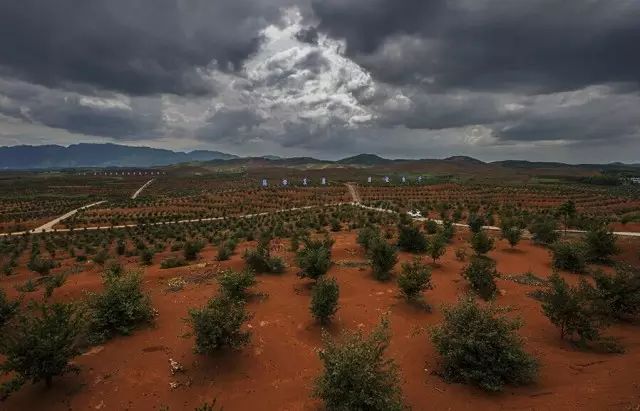 No.7
No. 7 Xiang Dong village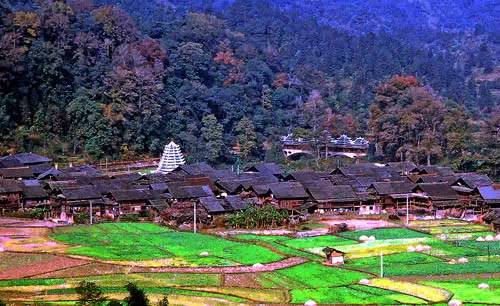 Located in Huaihua City, Hunan province, Tongdao Couty. A great area for exploring ethnic villages and minority customs and dishes.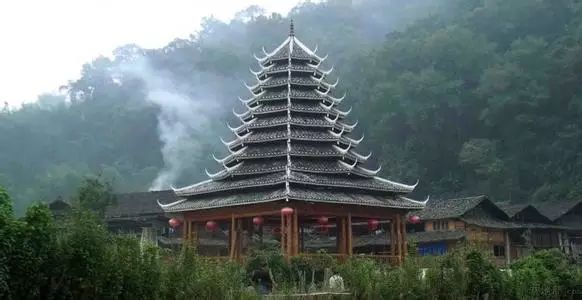 -Littered with cool buildings, Xiang-dong is also a good place for hanging out in the sun, Enjoy a cup of tea on the terrace and relax.
No.8-
No 8. Dongzhai area: the most beautiful in Hunan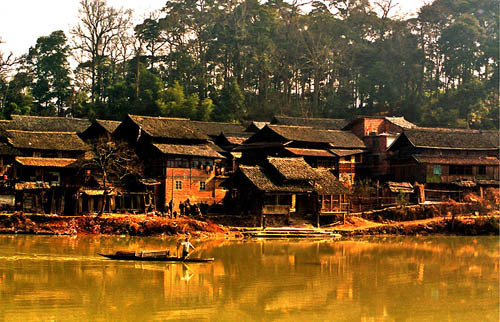 . Zhai Dong village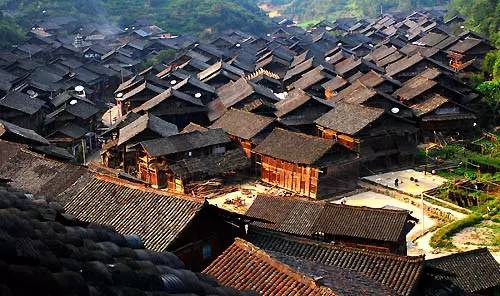 . Xin Feng Luo Dong village
,700! ,Ancient Dong village in Tongdao County (Hunan), close to the juncture of the three provinces of Hunan, Guangxi and Guizhou, with sloping hillsides, more than 700 meters above sea level! Here, the Dong people live in an authentic village, in a preciously stunning backdrop.
No.9-
No 9. Ziquejie terraces: masterpiece of the Hani people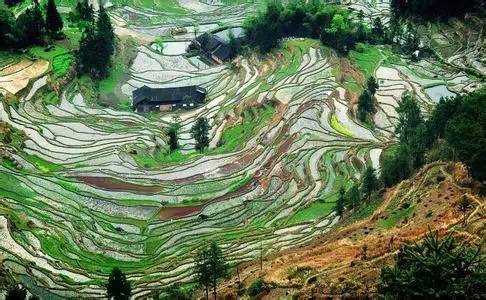 . Layer upon layer.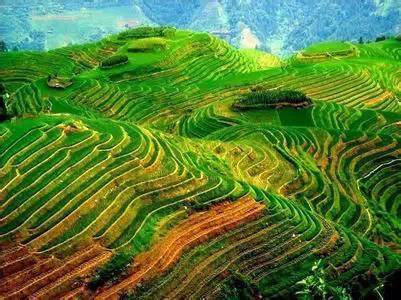 82The Ziquejie terraced fields are located in Loudi city, Hunan and have more than 80,000 acres of such scenery. Some 20,000 terraces amount to the highest in the world (according to the Guinness Book of Records). This is a mainly Miao ethnic region.
No.10-
No 10. Xuan Zhou in Hengyang city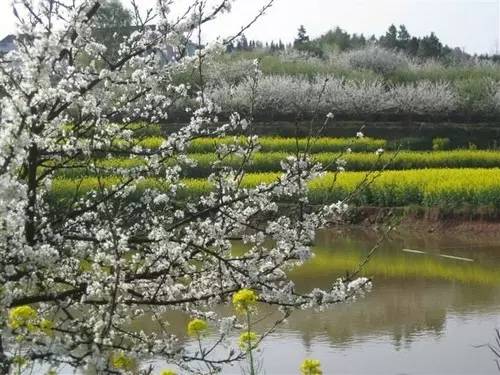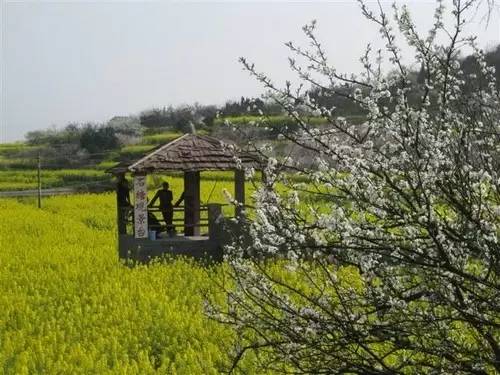 107 North of Hengyang is this place, in Shigu district, close to the 107 national road and the high speed railway.
---
---
This article was created by
Edited and translated by WNIC
- - - -

http://mp.weixin.qq.com/s?__biz=MjM5MDE4ODc4Nw==&mid=200922015&idx=1&sn=5bfd01566e35a0fb7099603dddfc6698&scene=1#rd
- - - -

*Top 10 places to visit in Changsha*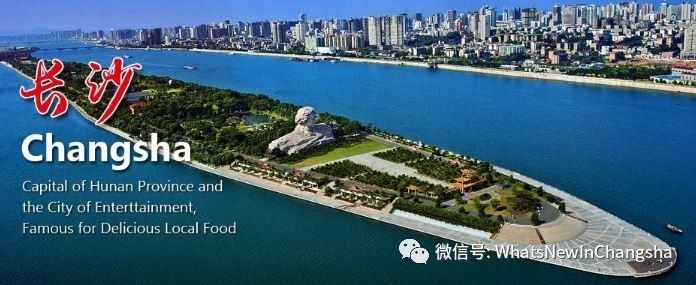 *Where to get your visas done in Changsha*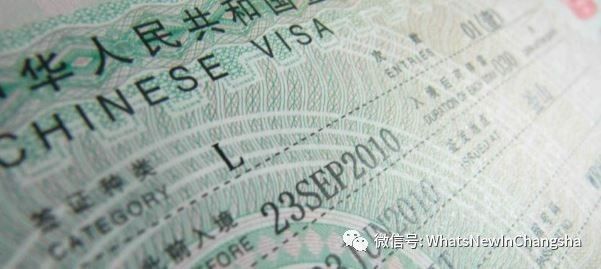 *The foreigner medical exam in Changsha*

*The WNIC Changsha Card: Latest Discounts*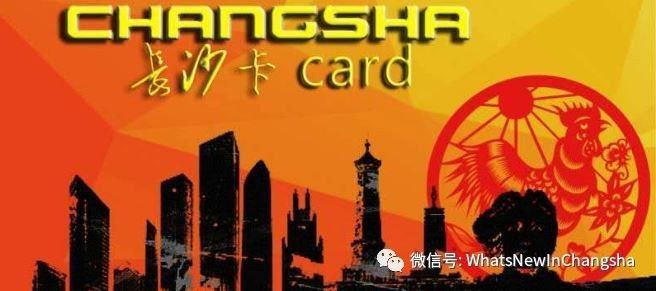 *Dental treatment in Changsha*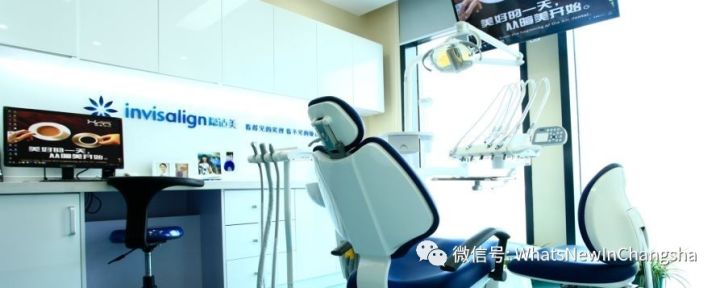 *The Red Lion Pub: Latest Parties & Shows*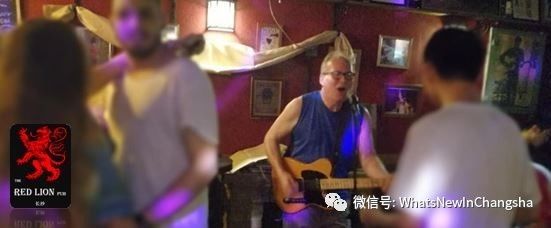 *Legal Service for Expats! 10 Q&A*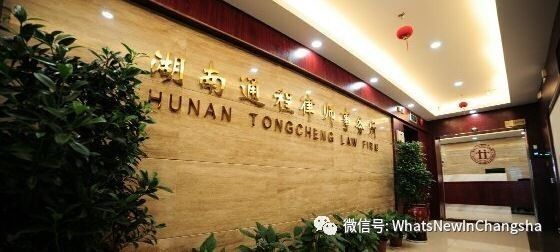 More useful links to WNIC info and articles:




LIFESTYLE

US, UK and Canadian Consular Wardens

Learn English: native English teachers!




TRAVEL & VISIT

8 of Hunan's Most Famous Towns


10 Budget Family Places in Changsha

WNIC provides FREE city information, FREE city guides and FREE advice to foreigners who need it.
WNIC provides extra services and social events, from low cost party nights to more exclusive activities. The Changsha Card is one of the cheapest city cards in China with a combined card+booklet value of more than 1500Yuan with discounts at dozens of city restaurants, bars and businesses.
We also run many interest groups and many more free and paid services. Contact us to join us, be a contributor or just join one of our many groups.
WNIC!
WNIC .
WNICWNIC
: WhatsNewInChangsha
www.wnichangsha.com
Simply hit CS CARD on our Official Wechat Account to access our Changsha Card HOMEPAGE to see all business listings and info!
or
ACCESS THE HOMEPAGE via
READ MORE
(end of article)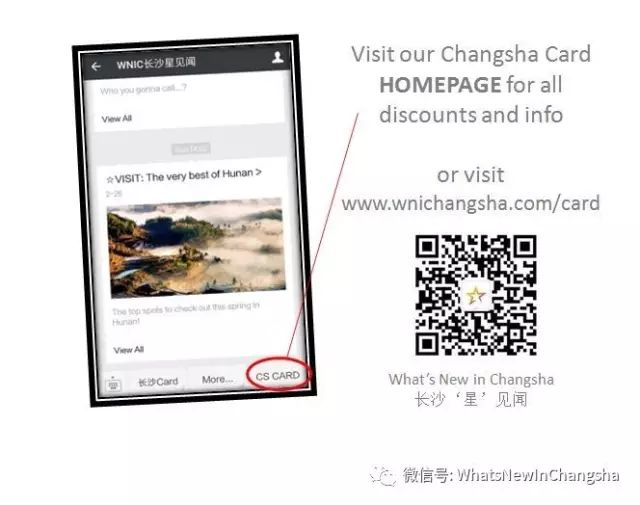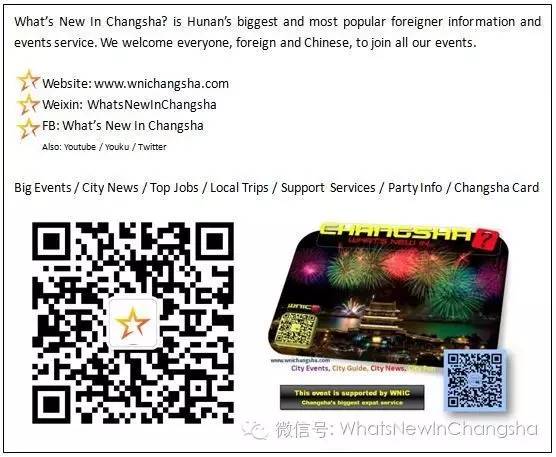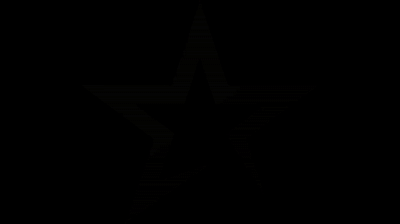 \n
Subscribe by Email
Follow Updates Articles from This Blog via Email