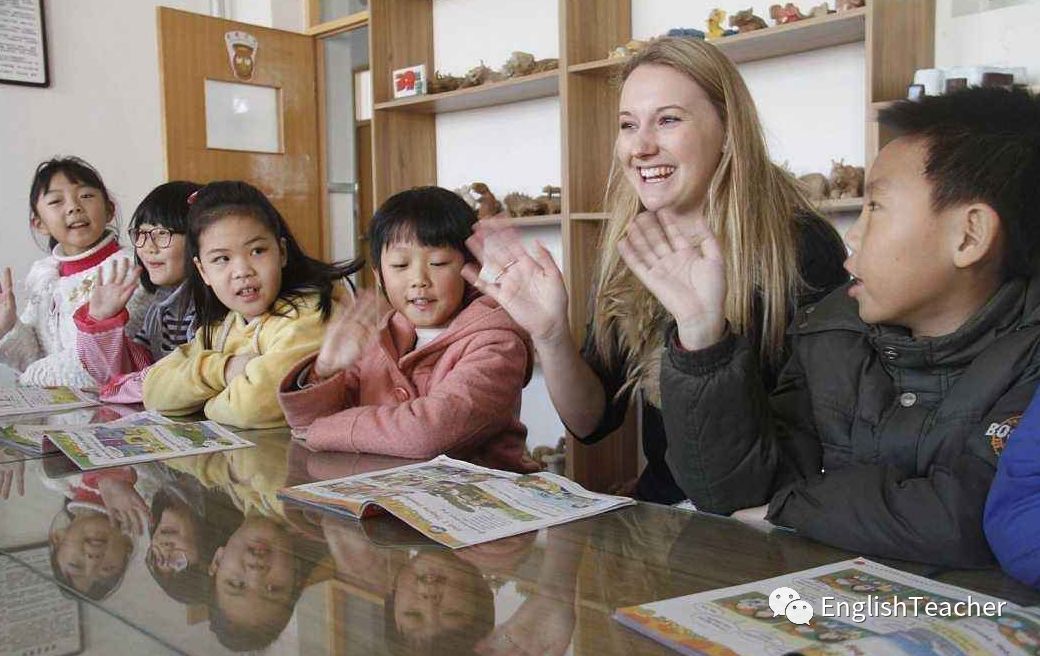 There are 200 million Chinese who are studying English as a second language, among which about 70-80 million are young learners aged 3-12. Now, there is a huge demand of foreign English teachers in Chinas ESL industry. It is estimated that there are 800,000 ESL teachers working in China and 200,000 new teachers are needed every years with some old teachers quitting and returning home.

Panda Teachers is an English teacher supplier with over 400,000 foreign followers based in China, and it help recruit English teachers for over 1,500 schools across China.
Panda Teachers operates three WeChat official accounts for foreigners living in China: PandaGuides, EnglishTeacher and NiubiPanda; we also manage more than 200 WeChat groups for foreigners living in China including 70 plus country groups; and we owns the ESL teacher recruiting website: pandateachers.com.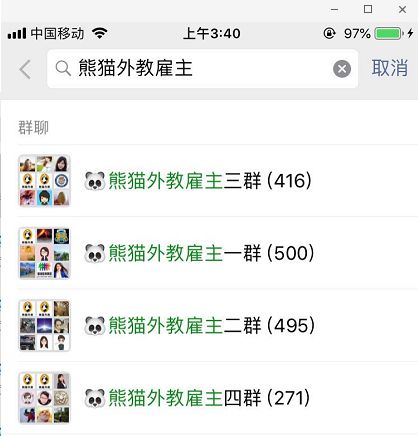 Screenshot of four groups for Panda Teachers' clients
The teachers normally prefer using Panda Teachers as their agency because: 1. We do not charge a penny from the teachers, instead, we charge one-time agent fee from the schools; 2. We do not cut the teachers salary, on the opposite, we help negotiate to get better offers for the teachers; 3. The teachers will have many more opportunities since we are the biggest recruiting company with over 1,500 clients, and the teachers normally can get much higher salary because of the competitions from the schools.

Now, we are looking for business partners from the countries of South Africa, Russia, Ukraine, Armenia and Serbia to help us recruit qualified English teachers to come to teach in China.

We offer 3,500 yuan referral fee for each full time English native teacher who are successfully employed by Chinese schools, and 1,500 yuan for each non native teacher.
Anybody from above five countries are welcome to join Panda Teachers! Please add WeChat: pandateachers and specify your country.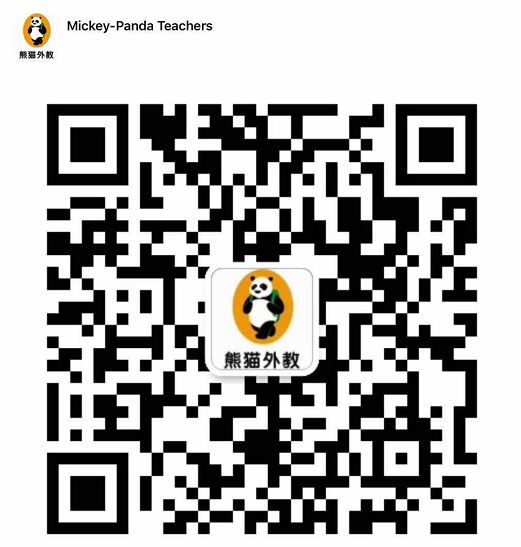 \n
Subscribe by Email
Follow Updates Articles from This Blog via Email