Below is a paid advertisement
We are an English teacher supplier who sends native experienced English teachers to Chinese homes for private tutoring and online teaching.
Please note that we recruit the teachers from the following countries ONLY: USA, UK, Canada, Australia, New Zealand, Ireland and South Africa.
If you are a native teacher now based in any city in China, please don't hesitate to add WeChat: pandateachers for inquiry.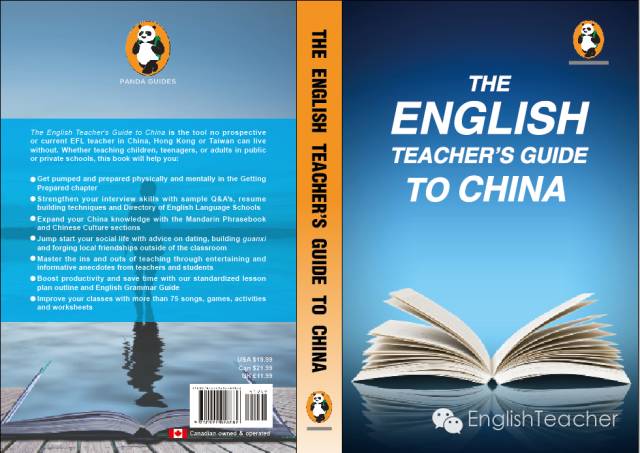 The English Teachers Guide to China was published by Panda Guides Publishing Inc. which is incorporated in Ontario, Canada.

Its imported and distributed here in China at the price of 129 RMB.

Anybody who is follower of our WeChat official account is entitled to purchasing this book at half price, that is, 65 RMB (shipping fee included within mainland China).

How to Buy:
1. Add WeChat: pandateachers, and send request of "buy book"
2. Pay 65 RMB to the above WeChat account; send your name, phone number and address for receiving the book.
3. We will mail you the book by express delivery
\n
Subscribe by Email
Follow Updates Articles from This Blog via Email