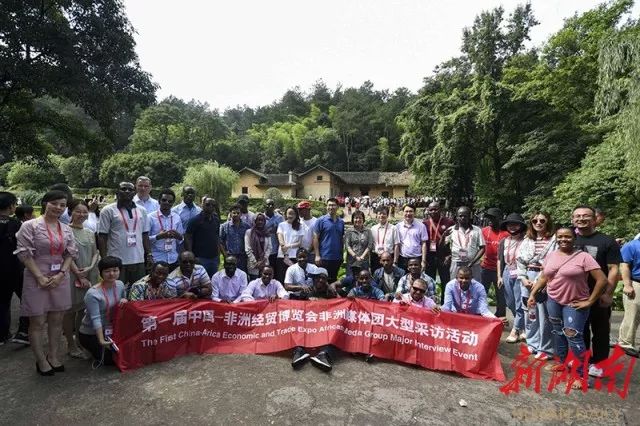 In Africa, when people mention about Hunan, they always think of two "star figures": Chairman Mao and Yuan Longping.
From June 29th to 30th, Hunan Provincial Government organized the African journalists, who came to Hunan to participate the first China-Africa Economic and Trade Expo, to visit Xiangtan, Shaoshan and Hunan Hybrid Rice Research Center, recording and telling the stories of Hunan Idols to the African people through words and lenses.
This time in Hunan, the place Id like to visit the most is Chairman Maos hometownShaoshan. For Mubarak Mugabo, journalist and host from the Vision Group of Uganda, on June 30th, his dream has finally come true.
Mao Zedong Thought has guided Uganda to win national liberation and freedom. The Ugandan people all love Chairman Mao. Mubarak said that China will always be a good friend, good partner and good brother of Uganda. He hopes that Uganda and China will carry out communication and cooperation in more fields and work together hand in hand.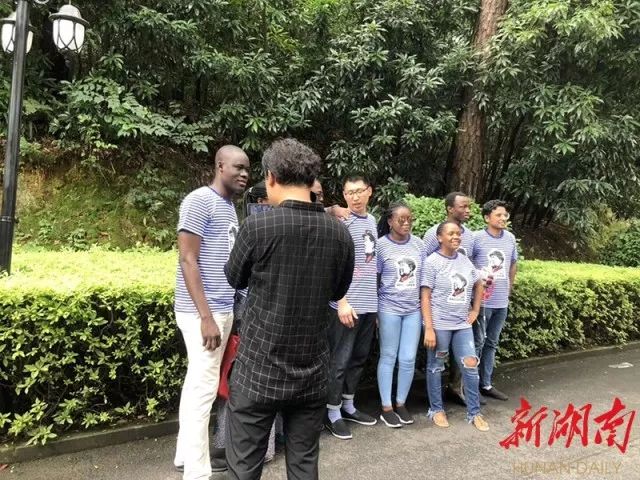 The hot weather could not stop the enthusiasm of African reporters. They walk with their bright smiles on the square, in front of the house, and in the memorial hall. Seeing many tourists wearing t-shirts printed with Chairman Maos head on, Wendyl Martin, the assistant editor of South Africa Independent Media, and his friends were very envious.

They soon learned that these t-shirts can be bought in the museum store in Comrade Mao Zedongs memorial hall, and several of them excitedly rushed into the store to purchase and change clothes. Wearing their new t-shirts, this special group of African fans became a beautiful scenery of Shaoshan.
Wed think of Chairman Mao when wearing these t-shirts. Wandering around in the memorial hall, Wendyl Martin carefully took notes of the stories about Chairman Maos association with African countries. I want to spread these stories to children of South Africa, generation after generation, so that the friendship between China and Africa will last forever.
The trip to Shaoshan put a satisfactory end to the first China-Africa Economic and Trade Expo. Laone Mmapula Molapong, reporter from the Sunday Standard of Botswana, expressed his appreciation towards this experience. We used to learn about the great military strategist Chairman Mao from the textbook," she said that this time in Shaoshan, she encounters a different Chairman Mao when seeing his home, his coat, his suitcase, etc. "
Thanks to the Chinese government for preserving this history so well. Chairman Mao is the common wealth of the people of the world.
In the morning of June 29th, journalists from the African Media Group visited the Hunan Hybrid Rice Research Center to learn about the status quo and the future of hybrid rice in China.

After entering the exhibition hall of the Research Center, Samuel Ibrahim Koroma, a journalist of Sierra Leone's Voice of African Youth was attracted by the statue of Yuan Longping-- "A Cool Dream under the Crop" . He quickly sat beside the statue and asked his companions to take pictures of him.
"Hybrid rice has been successfully tested in Sierra Leone. For us, Yuan Longping is the father of hybrid rice."Sanuel mentioned that in 2018, the President of Sierra Leone paid a special visit to Yuan Longping and invited him to Sierra Leone, helping Sierra Leone learn hybrid rice technology and get rid of poverty and hunger. "I heard that Sierra Leone and Hunan have signed relevant cooperation agreements. We look forward to more hybrid rice growing in Sierra Leone,"said Samuel.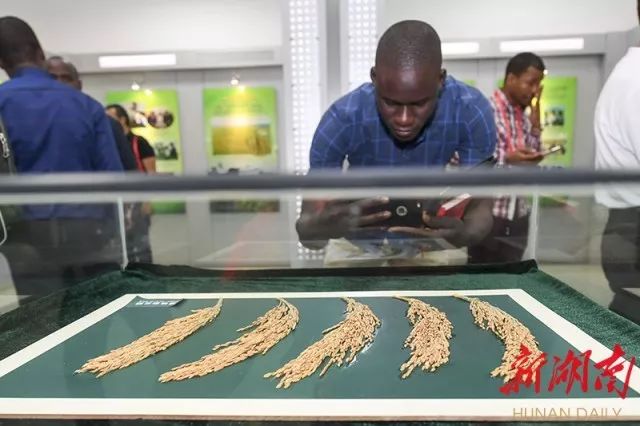 Since the 1980s and 1990s, African friends have gradually appeared in the international training courses offered by Hunan Hybrid Rice Research Center. Up to now, Hunan has trained about 2000 hybrid rice technicians for Africa. Hybrid rice has been successfully tested in Madagascar, Nigeria and other African countries.

The autograph book in the exhibition hall is full of the harvest and wishes of the graduates from all over the world.The media reporters gathered to find messages from their compatriots."We really appreciate Yuan Longping for sending technology to Nigeria, and training experts for us."
Latif Addoin Sharao, a correspondent from Nigerian Credit Daily said that in Nigeria, people have already seen the power of "Oriental Magic Rice": Hybrid rice grown in the sandy land of Nigeria made a much higher yield than the local varieties. I want to bring back China's experience of developing modern agriculture to our country to guide and to help our people get rid of famine and poverty."
62930
630
629
2018
80902000

Translated by
Yuzheng, Tang Lelin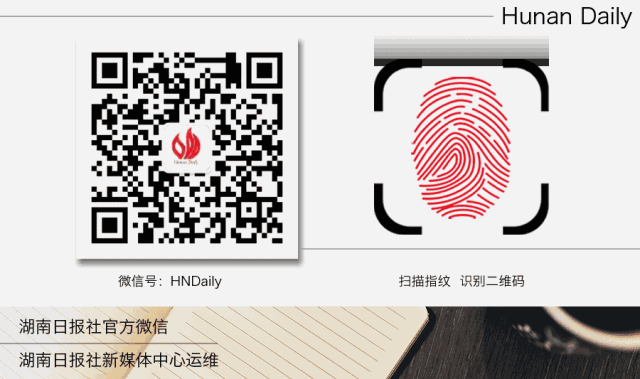 \n
Subscribe by Email
Follow Updates Articles from This Blog via Email