Click"Chinese Surfing"to subscribe!
Its one of our happiest things, that we always have so many students who study Chinese very hard, insisting on it year after year. We can feel they have a passion for learning Chinese and understanding China and its culture. So, we interviewed some students, and hope their experiences would be helpful to you!
There is the first, Manu!
Q1
When did start to learn the Chinese language (Mandarin)? How would you describe your Chinese at that time and now?
A
Ive started studying Mandarin 6/7 years ago, at the University, at the beginning just to try something new and find out if I was interested in that language and culture. I have studied for 3/4 years and then I received a job offer from the teachers of the university and the director of language school to create and be the general manager of a project for italian students, so from that moment till today my study of chinese was not steady, but I have always read blogs, articles and everything about china and in chinese.
I had great teachers, both the Italian and Chinese one, so I fell in love with chinese culture and language immediately. At that time my level was zero, so everything was completely new and quite difficult, but the interest was much more than the effort. I was already working so my biggest struggle was (like now) to find enough time for studying Mandarin.
I think at the beginning teachers are very important, and find a teacher who can share with you not only the way you should write but also Chinese culture is fundamental to help students not to give up.
At the moment my chinese is at intermediate level so my wish now is to get the advanced level and becoming more fluent.
Q2
Why did you start learning Chinese?
A
For different reasons. I love learn new things, struggles stimulate me, I like different culture. Furthermore I wanted to study something that could improve my life, also my job, so I have chosen to study mandarin to create new opportunity for myself as well.
Q3
How do you feel about learning Chinese? Is it difficult or interesting?
A
Studying chinese is difficult, sometimes its frustrating especially when you get the intermediate level, from my point of view at that point the real troubles begin :) sometimes. But I love so much chinese language, chinese people and the culture that I cant and I wont quit. For me is such a great passion, a constant stimulus and I dont know how to describe what China means in my life.
Q4
How did your classes progress with Chinese Surfing? Were they helpful?
A
Two months ago I decided to start a new course to improve my chinese and I chose Chinese Surfing because I know the high standard of teaching and I estimate the people working there.
In only 2 months (2 classes/week) I can already see some progress, especially about .
Q5
What challenges did you encounter in learning Chinese? How did you overcome them?
A
From my point of view once you overcome the difficult of writing (for me this was not a big struggle), the biggest challenges are a lot: memorizing many characters, learning the difference and usage of similar characters, becoming familiar to the structure of phrase (a lot of differences with italian language), create long sentence, improve the ability of understanding spoken language. I try to overcome this by exercising constantly, every day. One tip: I have created a file where I write every new sentence (not words, but sentences) I meet during a new lesson. I write the sentence in italian (not in chinese) and once a while I open the file and translate all the sentences in chinese (no need to write it, just say it). I find it very useful.
Q6
Do you have tips for effective online/offline learning?
A
Tips: I think it could be useful to recreate real situations, for example: at the restaurant, talking about business, simulate a (min sh, interview) where the teacher is (minsh zh, interviewer) and the student is (yngpn zhinterviewee). Students of chinese all wish to find a job in China or at least with a chinese company and I think being prepared could be a big help.
Q7
What do you think of the teachers and service at Chinese Surfing?
A
I think teachers are great, helpful and dedicated, always trying to provide tips and material like APP etc to help students. The service is always professional.
Q8
Do you know other Mandarin learners in your offline environment? How do you practice Mandarin?
A
I know many mandarin learners, some are close friends and we enjoy sharing tips and news about china and chinese.
As I live in Italy I dont have the chance to speak chinese often, but I have chinese friends and I use WeChat to speak in chinese with them. By the way its not like being in China for sure.
Q9
Whats your learning goal?

A
For now my learning goal is HSK5. I want to become more fluent in spoken language and improve my . As I would like to share some video and (wnzhng, article) about italian culture on chinese website and social media, I think being fluent is important.
Q10
Whats your favorite Chinese phrase, trivia, or character?
A
w is the first complex character I have studied, sweet memories :) Then I like the way chinese translate (wigu zhun yu mngz, Foreign proper name). Recently I have find out that the name of ex Italian ambassador in China Mr. Sequi is (Xi Guy, thank-country-frienship), and I love this. Honestly this is one of the aspect of studying chinese that always keep my interest high, sometimes I feel studying chinese is like a game, using intelligence and knowledge about culture to guess the meaning of a word or an idiom (what a nerd! ahahahha).
Q11
What changes have you discovered from learning Chinese?
A
Chinese has become my biggest passion and gave me the opportunity to know chinese people, to be in contact with a new culture that I could have never discovered without the study of language. It has opened my mind on a new world, with its own habits and rules and made me appreciate these differences.
China for me is something precious, and speaking chinese make me feel like having the key to open a door on this incredibly beautiful world.
In a more concrete way, studying chinese gave me the opportunity of a new interesting job, to meet some professionals and improving my inner world.
Some exploration in China
From her Chinese teacher Lili
It was in 2013 when I first met Manu, she came to Hangzhou to study Chinese for the beginning in an intensive class for 2 months. After she returned to Italy, we have kept in touch. She has always insisted on learning Chinese by herself. Its a great thing that she has made progresses every year.
From 2020, she made up her mind to re-start, to solid and improve her Chinese systematically. With two hours online-class in a week, she has already completed 60% of HSK4 till now. The speaking, and comprehensive ability get an obvious improvement.
We firmly believe that our learning goals will be achieved.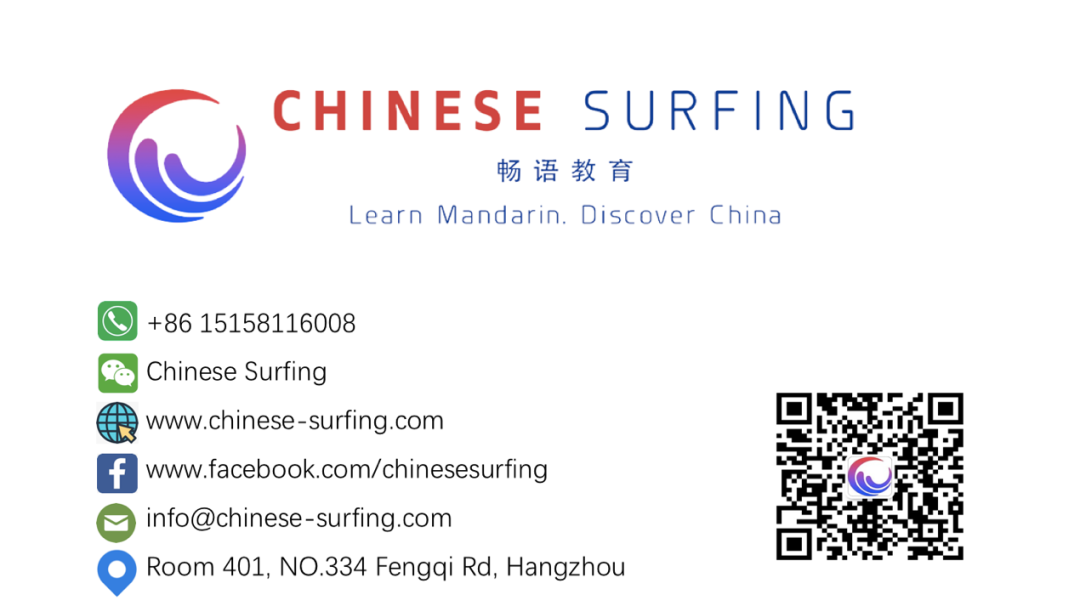 \n
Subscribe by Email
Follow Updates Articles from This Blog via Email